| | |
| --- | --- |
| Posted by Invizzle fo' shizzle on March 19, 2013 at 4:50 PM | |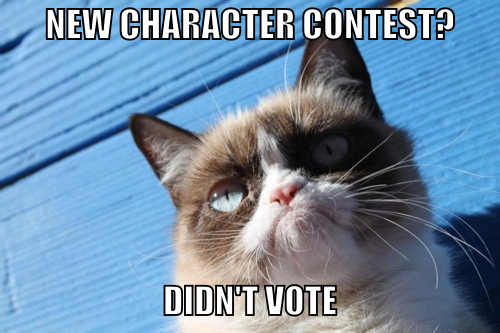 Zimbio is having one of those TV character contests where people vote for their fave TV characters and if their choices win they can be like "yay!" and be all happy and shit. I don't really know what the purpose of a character contests are. I usually ignore them, but this one caught my attention because it's cheesier than the rest. They're asking you to vote for who you think is the "better couple". Your choices are Jax and Tara from Sons of Anarchy or some couple from Glee.  I'm seeing a whole bunch of SOA fans commenting on the Facebook link saying "Jax n Tara all the way!" and I'm completely taken aback by it. First of all, nobody likes Tara. Second of all, nobody watches Glee so they don't know what the fuck Jax and Tara are up against.  So And So and their boyfriend/girlfriend Who The Fuck could be a great couple, but Glee is too cheesy to watch so nobody will ever find out. Jax and Tara had to get married in a whorehouse because deep down they knew that the Waffle House parking lot was just way too classy to host that mess. They're already on the outs. When Tara got arrested, all Jax did was flare his nostrils. That could have been a happy nostril flare, we don't fucking know. 
     I've posted the link to the contest, and it's the first word of this blog post. Vote if you want, but I agree with Grumpy Cat. I ain't voting. This contest is not asking the right question. It should be "Which couple is more irritating".  If that were the case, then my vote would be "Jax n Tara all da way!"